Kwasa College's mission is to provide low fee, independent education for the children of Daggafontein in a safe, supportive schooling environment. Educational opportunities are given to all students in a culture where creativity, respect, and an authentic enthusiasm for learning exist.
Kwasa College maintains a strong Anglican tradition with emphasis on
​Christian values, leadership and self-confidence.
Pre-Primary Programme

Primary Programme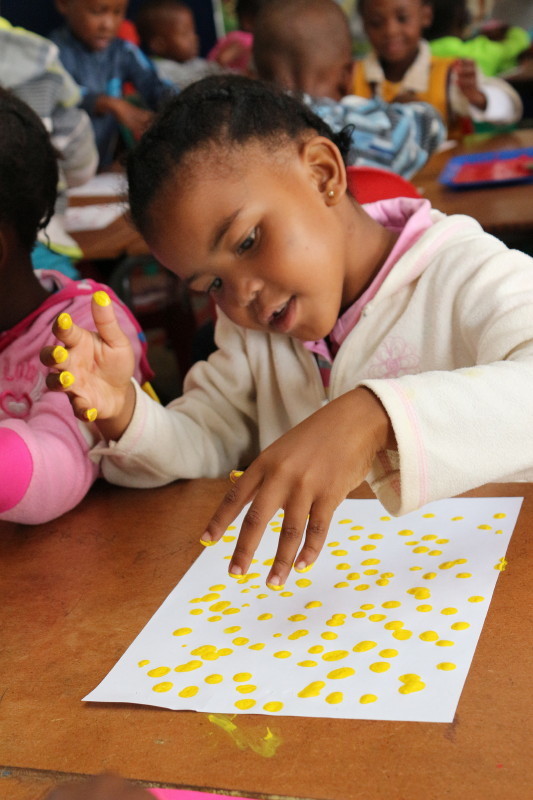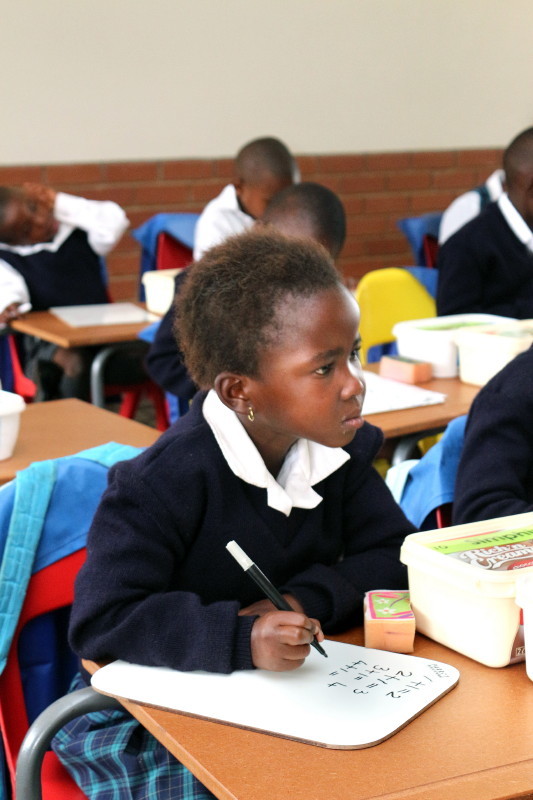 Our Pre-Primary Programme focuses on the development of our students through exploration and discovery. In 2018, we introduced the Reggio Emilia curriculum to the 3 year old class with the ambition to fully embrace this approach for all students in the Pre-Primary program. Its philosophy is that stimulated brains evolve into inspired learners.

Visual and tactile stimulation motivates a child's deep engagement with their surroundings. Students "learn by doing" using their hands and communicating their ideas in a number of ways. Children are encouraged to tell their story by making artwork and engaging with the environment. Much of Reggio Emilia style learning is done outdoors in nature.
Kwasa College is creating a a private outdoor courtyard where children learn and play. Outdoor spaces are nature based environments set up to act as another classroom that inspires children to explore and investigate and collaborate with other students and their teacher. Our teachers guide, nurture, and assist our students in a classroom environment that is always alive and connected. 
The Primary Programme is designed to ready our students for life after Kwasa College. Our goal is to give these young lives the tools to break the cycle of poverty  through a quality education.  We empower and inspire all students to discover their strengths, improve their self-esteem and to achieve their maximum potential. 

We set high expectations for our students. All classes are taught in English. We emphasize foundational learning in the core areas of writing, mathematics and science. Recently, two teachers traveled to the United States to receive specialty training by the Augustine Literacy Project®. This highly successful programme utilizes the Orton-Gillingham approach and Wilson Reading System® materials. Orton-Gillingham is a multi-sensory, explicit, systematic approach to reading instruction that has been effective with students who struggle with literacy for a variety of reasons.
Well-rounded instruction is complemented by an ever expanding variety of programs including choir and new sports teams. The junior and senior choirs compete at music festivals. Sports has become an important part of school life at Kwasa. Students from the settlement have no experience of team games, or the importance of cooperation, collaboration and physical activity in terms of their health. Now, at the end of the school day, students have an extra 2 hours for team sports on two new Netball courts and the many fields on the Kwasa College campus.